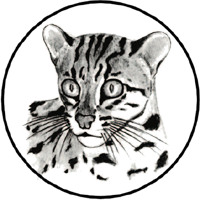 LEO-mini-PARD Bengal Cattery
LEO-mini-PARD Cattery offers bengal kittens of different colors, pet and show-class. The cattery has been breeding bengals since 2014. We are dedicated to producing only the best quality Bengal's. Health and beauty as well as sweet temperaments are our top priority. The cattery is a member of TICA (The International Cat Association) and specializes first and foremost in silver and snow bengals. In both the spotted and rosetted patterns.
Want to have a domestic cats with the look of tiny wild leopard?
Contact us and you'll get one!
I will help you with shiping a bengal kitten anywhere in the world.
If you are interested in breeding, please contact me for more information.
I am happy to discuss with you any details, and answer any questions.